School Council meet the Mayor.
15th Nov 2015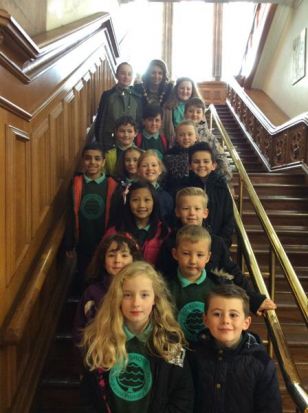 Our school council had a great time meeting the Mayor of Derry & Strabane District Council during Local Democracy Week. The children were able to ask the Mayor some questions and visit the council chambers, where they got the chance to experience sitting on the councillor's seats. They also visited the Mayor's Parlour during their tour. The children voted on "Books are valuable" after listening to the debate between two local councillors. The "Yes" vote won. All in all the children had a wonderful time and were wonderful representatives of our school.
Oakgrove Integrated Primary School and Nursery, 19 Limavady Road, Derry~Londonderry, BT47 6JY
T: 028 7134 9644 | F: 028 7131 2945 | E: info@oips.lderry.ni.sch.uk

Website by School Web Design | Login
Oakgrove IPSN is not responsible for the content of external Internet sites. We recommend adult supervision for all links to external sites.