Good Morning Everyone Friday 27/3/20
Friday 27/3/20
Hello and good morning everyone. We hope that although it might have been a little late last night, that you might have managed to 'Clap for our Carers' at 8 o'clock. We all tried to do it to show our support for all the people that are working so hard. We can't believe it's Friday today. We hope that your week went well. Just a wee reminder too, the clocks go forward an hour at the weekend, so that gives you an hour less in bed! ⏰
Take care over the weekend. Best wishes from everyone in P4.
————————————————————————————————————————————
Thursday 26/3/20
Hello and good morning everyone. We hope that you are able to see these messages. We have got an idea for you today. We have seen people drawing 🌈 a rainbow 🌈 and putting it in their window. We all thought that this was a lovely idea to brighten up people's day. Any time any of us see a rainbow we smile.😁 If you can, make your rainbow shine.
Stay safe & try to make everyone smile today. ☀️ Best wishes from the P4 staff.
————————————————————————————————————————————
Wednesday 25/3/20 Good morning Primary 4 A and Primary 4B. It is great if you are able to read this today. We hope that you are well. We also hope that you are getting some exercise and doing some work if you are able. Most importantly, we hope that you are helping you parents or carers and family as much as you can....oh and washing your hands properly!
Best wishes from everyone in P4B (Ms T, Ms W & Ms D) and P4A (Ms W, Ms S and the 2 Ms Bs)
————————————————————————————————————————————
Tuesday 24/4/20 Good morning P4. Just a wee hello from everyone. We hope that you are all keeping safe and well. Ms B heard that people were doing Joe Wicks PE to get them going in the morning and to keep healthy. We are really proud of you for that! That is such a good idea!
Speak soon Ms W, Ms D & Ms B.
We notice that IB, JD, CC, AJ, LKG, EL, LMcC, AMcK, BMcF, IMcLG, DMc, EOC, ET, JT, TT, EO'D & VU have been working well in Mathletics. Great job! We know that everyone is doing the best that they can! We miss you!
Welcome to Primary 4
Welcome to the P4 Page of the school Website.
Please avail of Mathletics, Oxford Owl, Your Homework Folder and the Learning Pack (The Digital Version is below) and the games on the school website related to our Themes and Topics.
Good luck, best wishes and stay safe, from the P4 Team.
Mrs Wilson, Ms Doherty, Ms Taylor, Mrs Whoriskey, Ms Brown, Ms Sweeney & Ms B
A Message from Twinkl Resources @twinklresources We're supporting global schools who have been forced to close with a free month on our ultimate subscription. http://twinkl.co.uk/l/llrv3 and the code is UKTWINKLHELPS.
P4 Documents to Support Remote Learning
Please find below WEEK 21 & WEEK 22 worksheet that will help you with remote learning if you were unable to collect your pack We have also included all the documents that would usually be in your homework folder.
Key Stage 1 Activities We Really Like (Adult Supervision)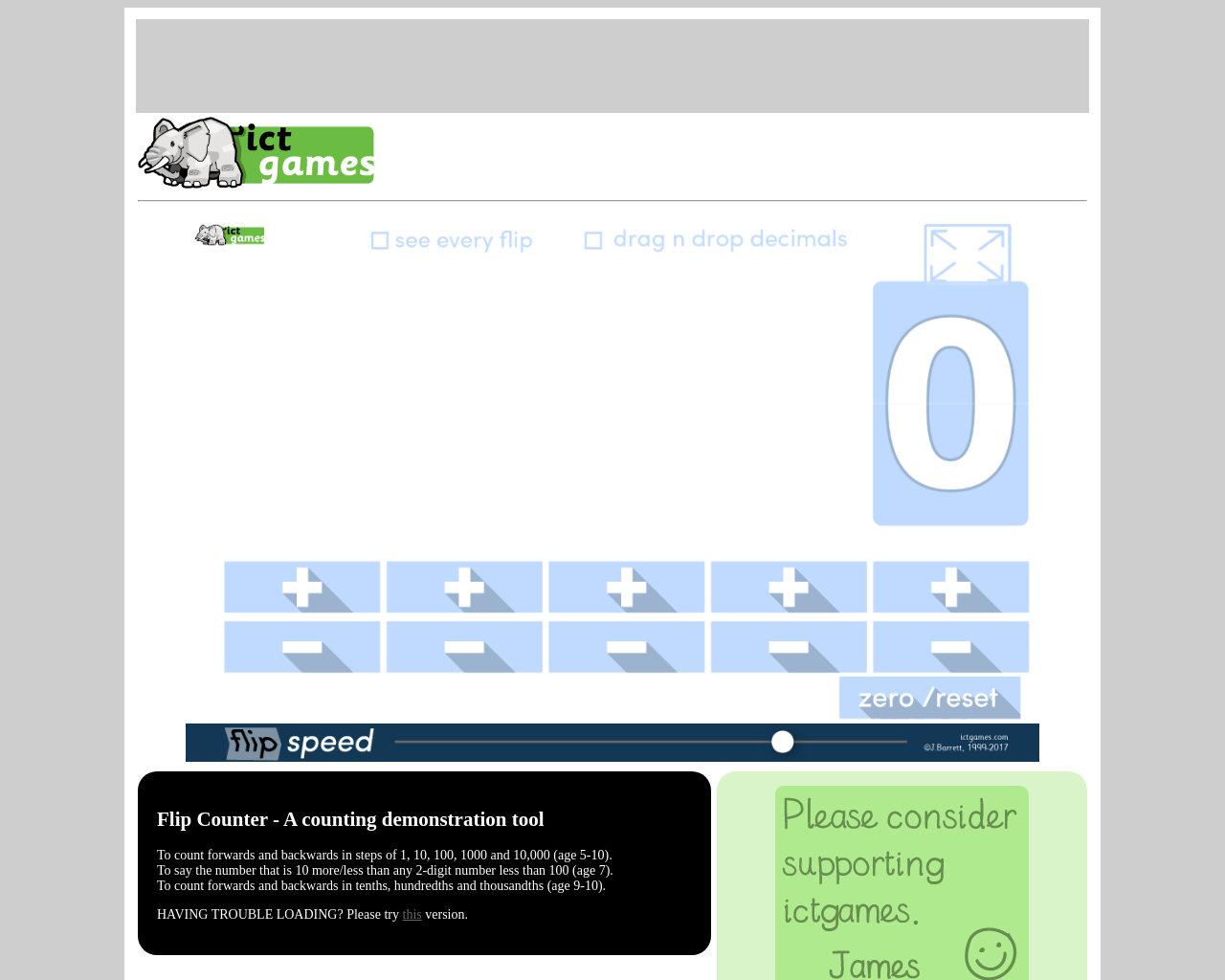 ICT Games
Keep Moving
Although we are inside we must keep our bodies moving.
We have put up a few suggestions and some of our favourites.
Have a go and let us know how you get on.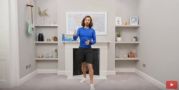 P.E. with Joe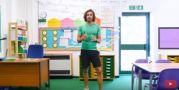 5 Minute Move | Kids
Workout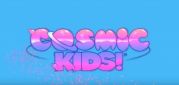 Yoga
Multiplication Tables (Adult Supervision)
Calling all coders!
We know that we have got some great coders in Primary 4.
Scratch Tutorials
We have a challenge for you. Below is a link to some Scratch Tutorials. Just Click Tutorials to choose one. They are very similar to the ones in school. YOU DO NOT NEED TO SIGN IN, JOIN OR CREATE AN ACCOUNT TO USE THESE TUTORIALS. You should not sign in, join or create an account. Remember all our e-safety rules. Stay safe. Speak to a safe adult if you are unsure. You could even teach them how to code!
Looking at P4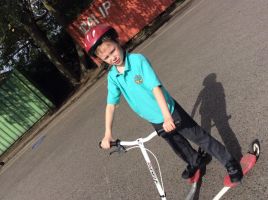 Key Stage 1 Online Homework (Adult Supervision Required)
Theme
TERM 1: Hey! Hey! Look at me!
WINTER ACTIVITES
TERM 2: Up, Up and Away.
TERM 3: Home, Sweet Home!
TERM 3: Transition to Key Stage 2
Key Stage 1 News
A problem occours creating the image. I can't finish the task.
FILE: /home/oakgrove/public_html/cmsfiles/widgets/inc/newsslideshow.php
LINE: 244
FILE: /home/oakgrove/public_html/cmsfiles/widgets/inc.widgets.php
LINE: 1133
FILE: /home/oakgrove/public_html/cmsfiles/php/class.info.php
LINE: 1076
FILE: /home/oakgrove/public_html/cmsfiles/php/class.imagetransform.php
LINE: 1441
FILE: /home/oakgrove/public_html/cmsfiles/php/class.imagetransform.php
LINE: 867
FILE: /home/oakgrove/public_html/index.php
LINE: 1287
FILE: /home/oakgrove/public_html/cmsfiles/templates/oakgrove_updated/doubleleft.php
LINE: 48
FILE: /home/oakgrove/public_html/cmsfiles/php/class.widgets.php
LINE: 346
World Book Day in P4
6th Mar 2020
Primary 4 visit the CCA Gallery (Centre for Contemporary Art) to see the exhibitions and work with artists. As part of World Book Day this year, we decided to invite Fiona from the CCA Gallery to visit our school. She read Miffy at the Gallery and two other poems about art. We discussed how the pictures in Miffy at the Gallery were inspired by real paintings and looked at the...
We began the year by learning how to animate using iMotion. We got our resources from Twinkl and we made an animation about our senses.
Music from Audio Network (ANW1919_01_Chilli-Popcorn, ANW1901_01_High-Definition, ANW1888_03_Gentle-Rain, ANW1945_05_Dirtbox)
We will be making another animation at the end of the year where we make our own backgrounds and characters.
Sequencing the Building of House
Below are some short films made by Primary 4 to illustrate the sequencing the building of house. We used Photostory 3 to make these. All music form Audio Network. Images from Twinkl.
Oakgrove Integrated Primary School and Nursery, 19 Limavady Road, Derry~Londonderry, BT47 6JY
T: 028 7134 9644 | F: 028 7131 2945 | E: info@oips.lderry.ni.sch.uk

Website by School Web Design | Login
Oakgrove IPSN is not responsible for the content of external Internet sites. We recommend adult supervision for all links to external sites.