Primary Two Released their butterflies into the Science Garden this morning.
28th Apr 2014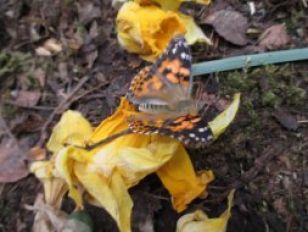 Primary 2 went on a walk to the Science Garden this morning to release their butterflies and let them fly off to live outdoors. The butterflies were hesitant at first but after a few minutes they opened up their wings and flew away. The children really enjoyed watching the butterflies and waving them goodbye.
Oakgrove Integrated Primary School and Nursery, 19 Limavady Road, Derry~Londonderry, BT47 6JY
T: 028 7134 9644 | F: 028 7131 2945 | E: info@oips.lderry.ni.sch.uk

Website by School Web Design | Login
Oakgrove IPSN is not responsible for the content of external Internet sites. We recommend adult supervision for all links to external sites.