Primary 5 Tuckshop
21st Jun 2012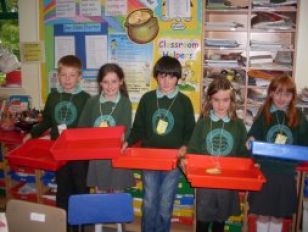 Congratulations to Primary 5 who have made a total of £859.11! This will pay for their end of year school trip and and the children have decided to donate any remaining money to school funds. Thank you to anyone who supported it through their custom and another special thank you to all of our sponsors!
Oakgrove Integrated Primary School and Nursery, 19 Limavady Road, Derry~Londonderry, BT47 6JY
T: 028 7134 9644 | F: 028 7131 2945 | E: info@oips.lderry.ni.sch.uk

Website by School Web Design | Login
Oakgrove IPSN is not responsible for the content of external Internet sites. We recommend adult supervision for all links to external sites.