'Fan the Flame' Mass at Celtic Park
10th Jun 2013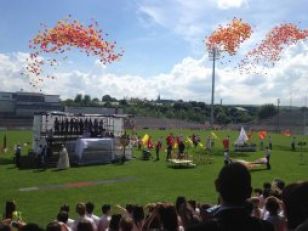 The Primary 7 children of Oakgrove IPSN celebrated the 'Fan the Flame' Mass at Celtic Park on Thursday 6th June 2013 with the other children of the Diocese that were Confirmed this year. It was a wonderful day, with Longtower Folk Group leading the Hymns. Bishop Lagan said mass and the children displayed banners from all the schools that were participating. The mass ended with a balloon launch. Thank you to the Derry Diocesan Catechetical Centre for organising this great event. We were blessed with wonderful weather and were able to walk to and from the venue.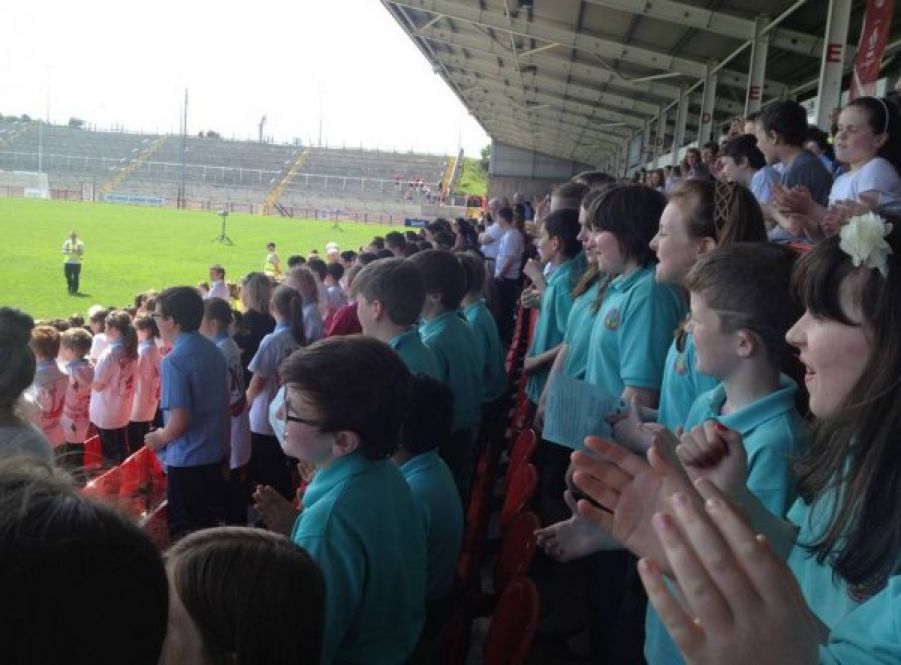 Oakgrove Integrated Primary School and Nursery, 19 Limavady Road, Derry~Londonderry, BT47 6JY
T: 028 7134 9644 | F: 028 7131 2945 | E: info@oips.lderry.ni.sch.uk

Website by School Web Design | Login
Oakgrove IPSN is not responsible for the content of external Internet sites. We recommend adult supervision for all links to external sites.