Erupting volcanoes in P1B
20th May 2016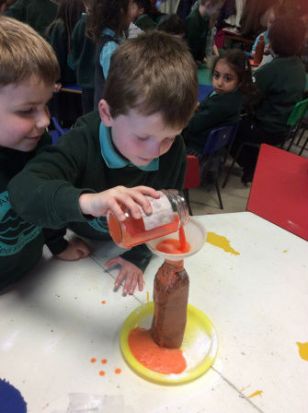 P1B had a super science session where they made an erupting volcano! They used baking soda and vinegar and predicted what would happen. They were amazed when they saw the results!
Oakgrove Integrated Primary School and Nursery, 19 Limavady Road, Derry~Londonderry, BT47 6JY
T: 028 7134 9644 | F: 028 7131 2945 | E: info@oips.lderry.ni.sch.uk

Website by School Web Design | Login
Oakgrove IPSN is not responsible for the content of external Internet sites. We recommend adult supervision for all links to external sites.