Ellie cuts her hair for the 'Little Princess Trust'
6th May 2016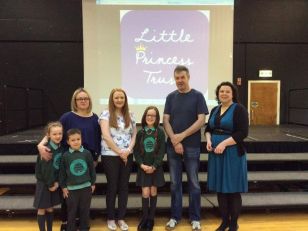 Ellie from Primary 6 kindly volunteered to have her hair cut for the charity 'Little Princess Trust'. Her family were all there to support her during the assembly held at Oakgrove IPSN. To read more about the 'Little Princess Trust' click on the link below. We hope that you enjoy the video of the event.
http://www.littleprincesses.org.uk/
Oakgrove Integrated Primary School and Nursery, 19 Limavady Road, Derry~Londonderry, BT47 6JY
T: 028 7134 9644 | F: 028 7131 2945 | E: info@oips.lderry.ni.sch.uk

Website by School Web Design | Login
Oakgrove IPSN is not responsible for the content of external Internet sites. We recommend adult supervision for all links to external sites.