Beasts in the Science Garden.
26th Jun 2012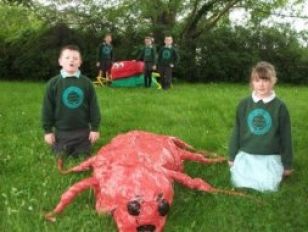 Primary 4 have found 2 large beasts in their science garden. After creativity week, the children have discovered that their minibeast models have escaped the classrooms. They were last seen in the science garden. If you see them please tell the Primary 4 as they would like to catch them and bring them back to class.
Oakgrove Integrated Primary School and Nursery, 19 Limavady Road, Derry~Londonderry, BT47 6JY
T: 028 7134 9644 | F: 028 7131 2945 | E: info@oips.lderry.ni.sch.uk

Website by School Web Design | Login
Oakgrove IPSN is not responsible for the content of external Internet sites. We recommend adult supervision for all links to external sites.